Questions or comments? Get in touch with us at:
Mailing Address:
pugsley_pug@verizon.net
Phone: 570-493-0966 cell no.
Click on our "Guide" below and he will take you to our second website with lots more to see and hear. You can visit there until we get things up and running here again.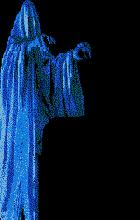 We have investigations coming up very soon!
© 2006-2008 Copyrighted by K & C Paranormal Investigations. No pictures, evp, video clips or digital video may be used in whole or part on any other web sites, groups (private or otherwise) or private collections without the written permission of the owners.